I was invited to make collateral design projects for the rebranding of The Giadzy. With an impressive background and global recognition, Giada De Laurentiis is an Emmy award-winning television personality, a highly acclaimed chef, and a source of inspiration for culinary enthusiasts worldwide. In this context, I had the opportunity to contribute my design expertise to further enhance the Giadzy customer experience for her companies.
I developed 20 cards that will be included in all Giadzy e-commerce gift kits. These cards were designed to make the unboxing experience unforgettable for customers. Each card was meticulously crafted to reflect the brand's identity, conveying sophistication and culinary delight.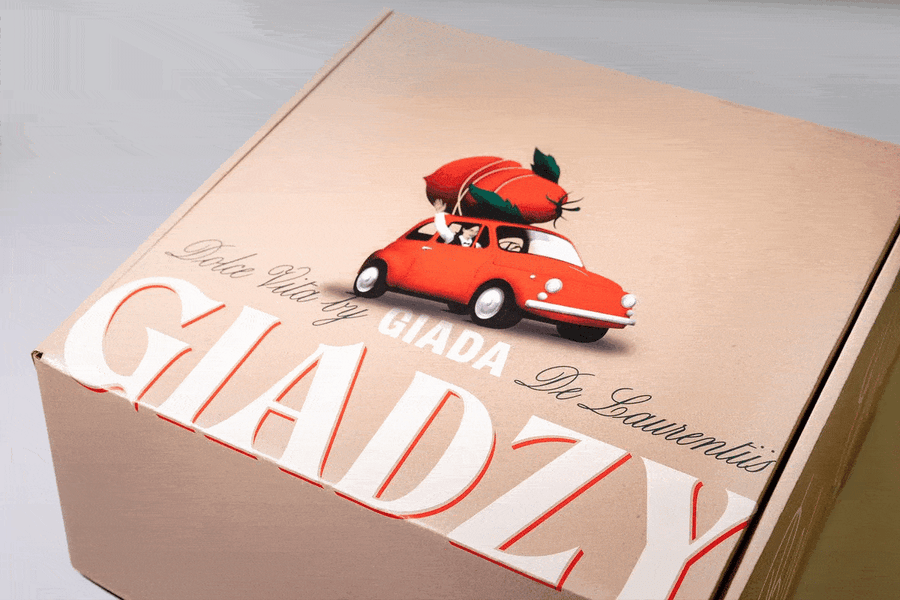 I also developed the concept for the packaging product line of foods, like pasta, tomatoes, and oils. Building upon the brand's original branding, I aimed to create a unique and captivating visual identity that would embody the brand's vibrant and authentic personality. The result was a line of packaging that stands out on the shelves and communicates the exceptional quality and elevated flavor of Giadzy's products.
Lastly, I had the opportunity to design a limited edition gelato packaging in collaboration with the Gelato Festival. Inspired by Italian art and the festival's sophisticated flavors, the packaging was created to evoke a sense of elegance and indulgent pleasure. Using a fresh color palette and clean layout, the package is on point for this kind of festival.