A Relógika Ambiental é uma empresa de soluções ambientais para todo tipo de negócio. Com a Prefeitura de Paulínea, eles possuem o projeto Bora Reciclar que faz conscientização ambiental em escolas municipais, condomínios e eventos. 
Atualmente eles já possuíam dois mascotes que eram usados em ações promocionais e necessitavam de um novo personagem para novas peças e interações com as crianças. 
O novo mascote do projeto Bora Reciclar deveria seguir a linha dos mascotes antigos que são objetos do universo da reciclagem e precisava haver uma unidade com a identidade já criada por eles. Por isso, seguimos com o novo mascote sendo criatura inspirada por uma lixeira reciclável com elementos do uniforme dos profissionais de limpeza da prefeitura. O personagem também é lúdico e jovem, trazendo reconhecimento do público. 
​​​​​​​
Relógika Ambiental is an environmental solutions company for all types of business. With the Paulínea City Hall in Sao paulo State, they have the "Bora Reciclar" project, which raises environmental awareness in municipal schools, condominiums and events for recycle.
Currently they already had two mascots that were used in promotional events and needed a new character for new art promotional pieces and interaction with children.
The new mascot of the Bora Reciclar project should follow the visual concept and of the old mascots which are objects from the recycling universe, and there needed to be a unit with the visual identity already created by them. Because of that, we project the new mascot being a creature inspired by a traditional recyclable trash can with elements from the uniform of the city's cleaning professionals. The character is also playful and young, bringing more recognition from the public. ​​​​​​​
​​​​​​​
Precisei fazer uma modernização no design dos personagens antigos com referência nas fantasias já usadas nas ações. Com isso, fizemos
 novas poses de idade dos 3 mascotes para ações de endomarketing seguindo a lógica crescente de evolução para cada um deles e no último nível temos os mascotes como super-heróis. Além disso, também temos uma nova ilustração com os três mascotes juntos.
The old characters's designs needed to be modernized to match the new mascot, so I developed this new design with the reference of the costumes already used in the events. So, I made new poses of the 3 mascots for endomarketing marketing with evolution of age for each of them. In the last l

evel we have the mascots as superheroes. We also have a new illustration with the three mascots together.
​​​​​​​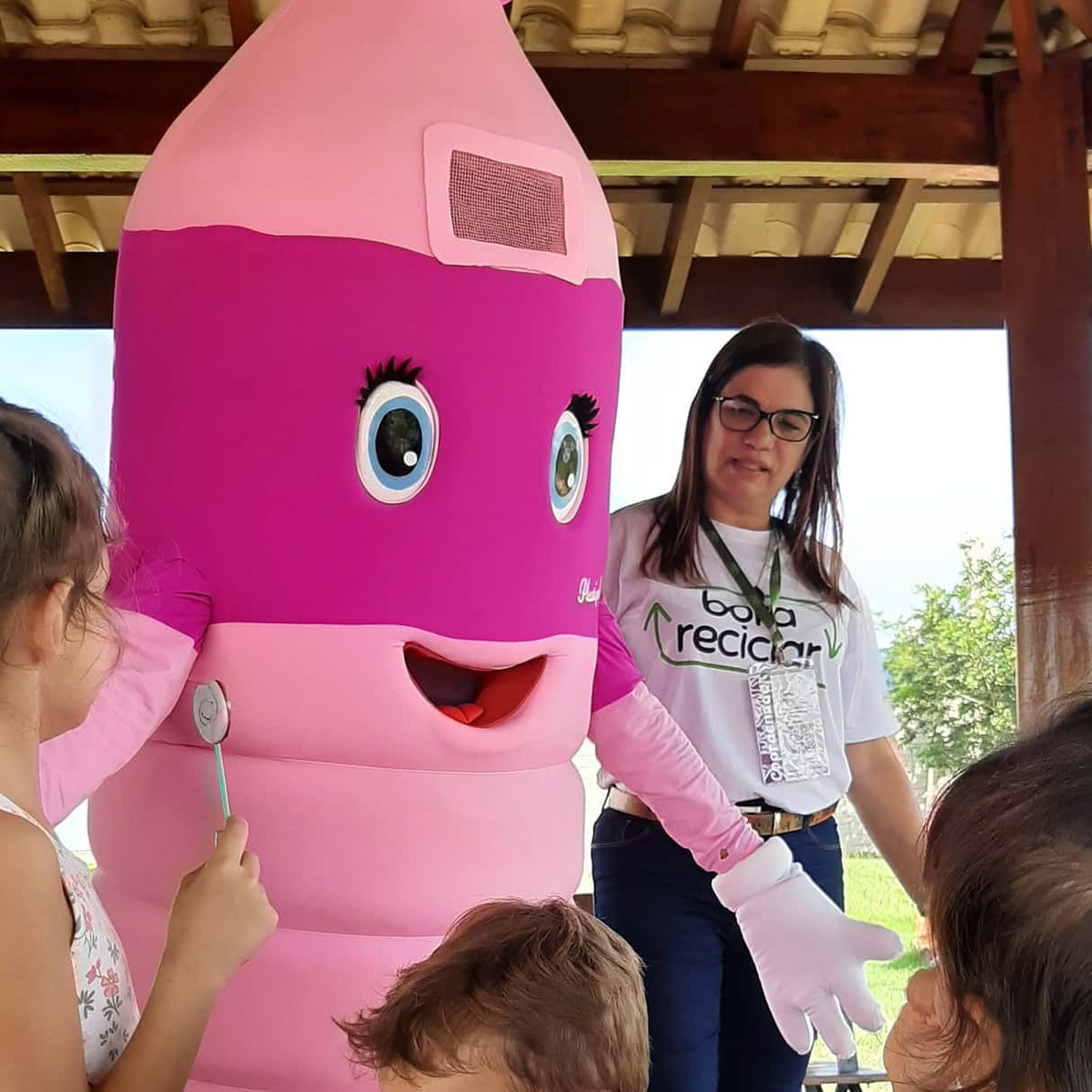 contato@lorenagiostri.com